It's More Than Makeup, It's a Movement
The Boys Are Back
Industry icons Jerrod Blandino and Jeremy Johnson changed the game in '98 when they debuted Too Faced Cosmetics, a revolutionary brand known for its emotional connection, innovative formulas, trend-setting colors and cheeky product assortment (after all, they invented glitter eye shadow).
Now they're back and ready to inspire, disrupt and elevate the beauty industry once again. Powered by their signature rebellious creativity, groundbreaking innovation, and legendary unapologetic positivity, they're out to break and rewrite the rules of clean beauty for the modern world!
Colorful, Clean & Cruelty-free
Did you know there is no actual definition or even regulations for the word "Clean" within the beauty industry?
To us "Clean" means making informed choices when developing products using only safe, vegan and non-toxic ingredients (organic and naturally derived whenever possible) and materials that are produced by safe and cruelty-free suppliers with products of traceable origin and ethical labor and manufacturing processes. To us "sustainable" means packaging and materials without compromising quality or efficacy while being transparent with our partners and customers every step of the way. We are driven by our vision of a global beauty industry, free of harmful chemicals, animal testing, cruelty and unnecessary dangerous ingredients, plastics, processes and people who don't care about making the beauty industry and our world a better place for all people, all animals, and Mother Earth.
We're Clean, So You Can Be Dirty
At Polite Society, we use cutting-edge innovation and clean science technology combined with cruelty-free, vegan and natural ingredients to create professional quality, artistry-level, fabulously disruptive products and formulas that redefine clean beauty for the modern world.
We say NO to toxic energy, people and ingredients. We consider hate, cruelty and negativity as dangerous as parabens, phthalates and formaldehyde. We say YES to good vibes, good actions and good-for-you makeup. We may be clean, but we're never boring! We always use FSC Certified materials and use Post Consumer Recycled Materials wherever possible.

Polite As F💜ck
Life is full of contradictions, my darling, but so are you. In our Polite Society, we believe you can be polite and opinionated, fierce and feminine, bold and beautiful, clean and controversial. We are infusing the world with our brand of bold, unapologetic positivity, love and creativity. We believe you can be polite without playing it safe. You can love without limits. Together we can change the world by giving more love and positive energy—and we're going to look amazing while doing it.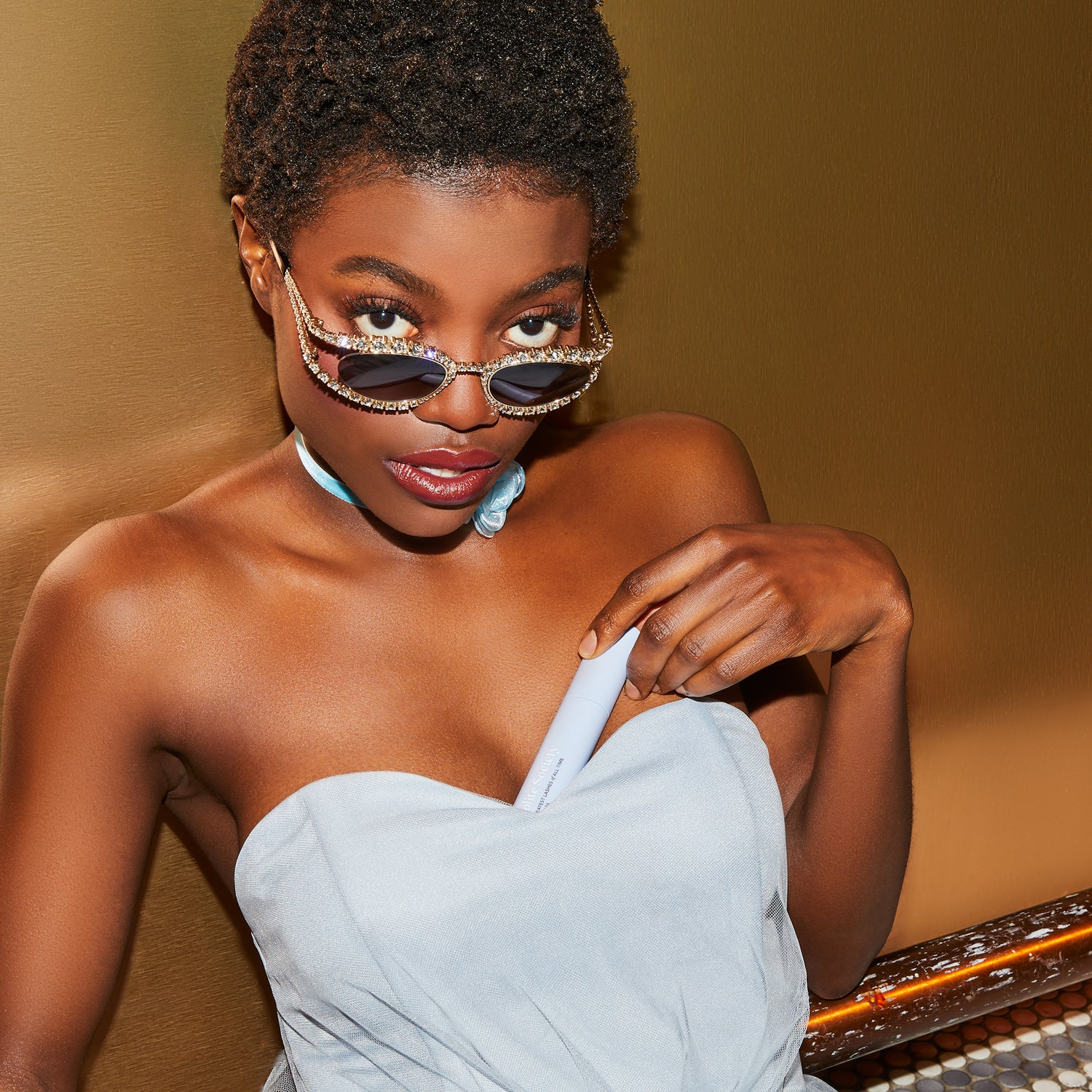 We Tilt Our Os
Polite Society is about embracing all the wonderfully unique versions of you, because to us, makeup isn't a mask—it's a tool for self-expression. We tilt our Os in our logos to remind us to stop conforming to the stale and stifling standards of basic beauty and embrace all our perfectly imperfect traits and features. We believe those are the things that make each of us so uniquely beautiful. Ask yourself, "Are they flaws, or are they fabulous?" Of course they're fabulous! So, will you tilt your Os with us?